HAYDN: L'ISOLA DISABITATA
(The Deserted Island)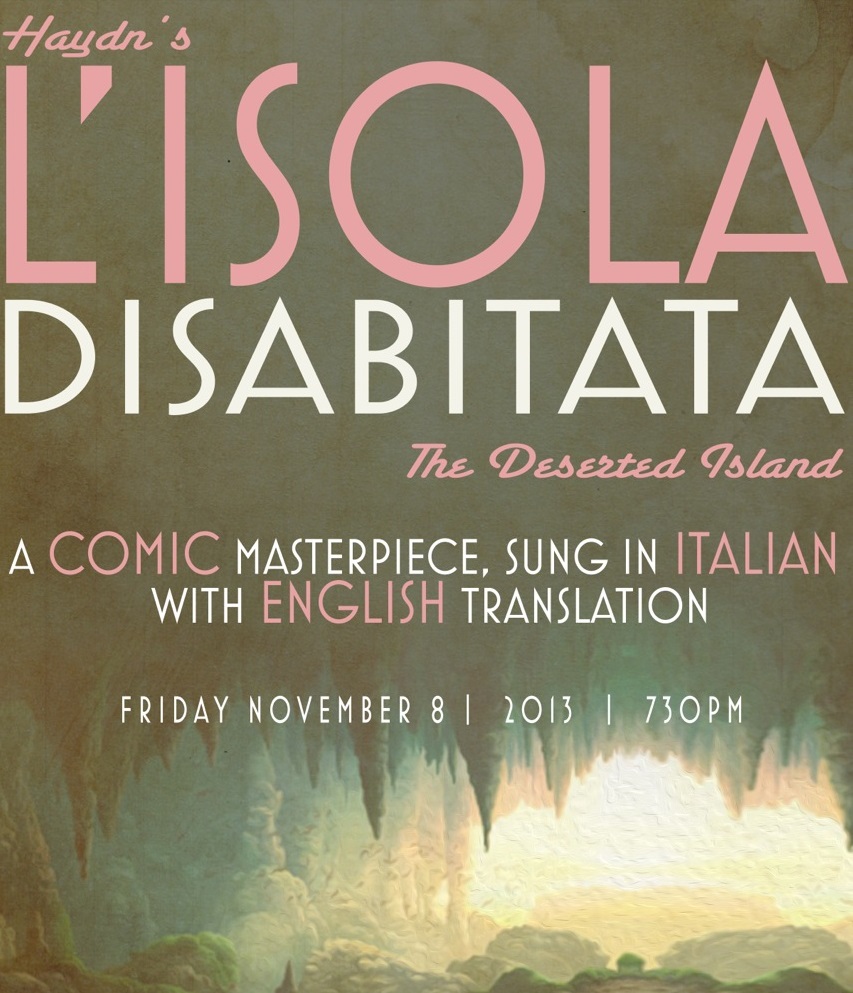 Essential Opera opens its 4th season with Haydn's L'isola disabitata, or The Deserted Island – a little-known comedic gem in two short acts. This charming four-character score will be sung in Italian (with on-screen English translation); music direction by Kate Carver.
"The Deserted Island" will be presented again as part of "Two Weddings & A Reunion" at the New Hamburg Live! Festival of the Arts on June 7, 2014!
All the action in L'isola disabitata takes place on a tiny deserted island – well, deserted except for Costanza (Erin Bardua), abandoned here 13 years ago by her faithless fiancé, and her younger sister Sylvia (Maureen Batt), who has grown into a lovely young woman. Soon, the scenic but rather dull locale gets crowded with the arrival of Enrico (Giovanni Spanu), a handsome young man who's thrilled to meet Sylvia, and his best friend (Stefan Fehr)… none other than Gernando, the fiancé whose years of searching are finally over. Of course, resolving 13 years of misunderstanding isn't as simple as all that – or is it?
CAST
Costanza: Erin Bardua, soprano
Sylvia: Maureen Batt, soprano
Gernando: Stefan Fehr, tenor
Enrico: Giovanni Spanu, baritone
Music director: Kate Carver
Trailer Video